11th of July
I woke up in the morning and realized that I was in Arles, the city of corridas which guarded the gates of Camargue, a French incarnation of the Wild West, where wild horses ran around the marshy meadows, bulls were bred, and flamingoes gracefully walked around flood waters. The new day seemed brisk, the sun shone pleasantly on my face, everything appeared to be alright, and I would even smile if I hadn't noticed my friends frowning.
We still didn't speak to each other and there wasn't any heralds of changes in our situation. Robert sighed, made himself comfortable in his seat, and closed his eyes while Julia decided to annoy us a bit by tapping her nails on a plastic trim of the door. I took out a random book that I had taken along in order to read but I gave up after reading two or three pages, having arrived at the conclusion that I wouldn't stand a minute longer inside the car, in that stifling and tense atmosphere.
I got out. Julia and Robert followed me as if they had been impatiently waiting for someone to make the first step. We crossed the street and picked a devastated bridge guarded by lions as a starting point for our morning walk along the Rhône.
I tried very hard to enjoy the walk, the view of beautiful tenement houses and the boulangeries opening business, and when we reached the amphitheater, I attempted to imagine a corrida taking place there. However, I wasn't able to force myself to smile and break the barriers of sadness we had built ourselves. The city itself was so calm and defenseless in the honey-colored rays of sunshine but it also seemed to have a concealed secret, an inexplicable grief resulting from the things that had been passed over in silence a long time ago. It resembled an abandoned movie set which people had deserted because they had feared that a single gust of wind could sweep their cardboard houses away.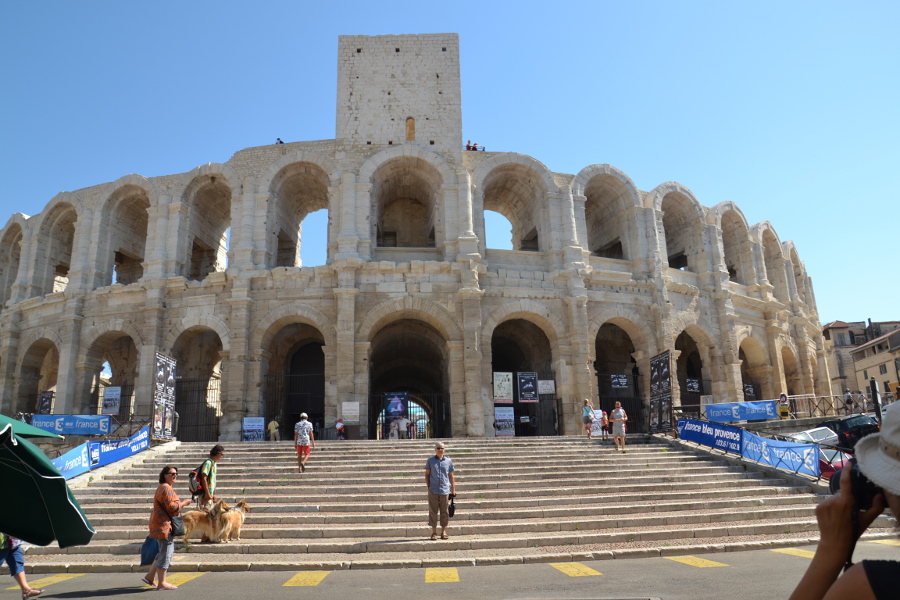 I pricked up my ears and despite my rather lousy knowledge of French, I could understand that almost every single person passing us by lively discussed an event that must have recently taken place in the city. I became interested – maybe because I was simply curious or I just wanted to have something else on my mind that would replace the depressing silence of my friends. Although I didn't say a word to Julia and Robert, we thought alike so they seemed to have hit the same idea.
We came into a small café to have something light for breakfast. Julia approached the counter and asked the lady behind it about the event everyone in Arles talked about.
"Oh, I do remember it," said the owner of the café. "I've never had such a good time before. And the crowds! Can you imagine thousands of people having fun in the amphitheater? It was yesterday so I guess today's papers will write all about it." She was definitely moved by the memories of the last evening.
Once we finished our breakfast, we left the café. The lady fueled our curiosity, and Julia also liked the fact she could finally talk to somebody.
"That event?" snorted a middle-aged man who was sitting on a step in front of a house. "It all took place in a small square. I passed it on my way home and I tell you there wasn't anything attractive. Just a bunch of people who thought they were having fun."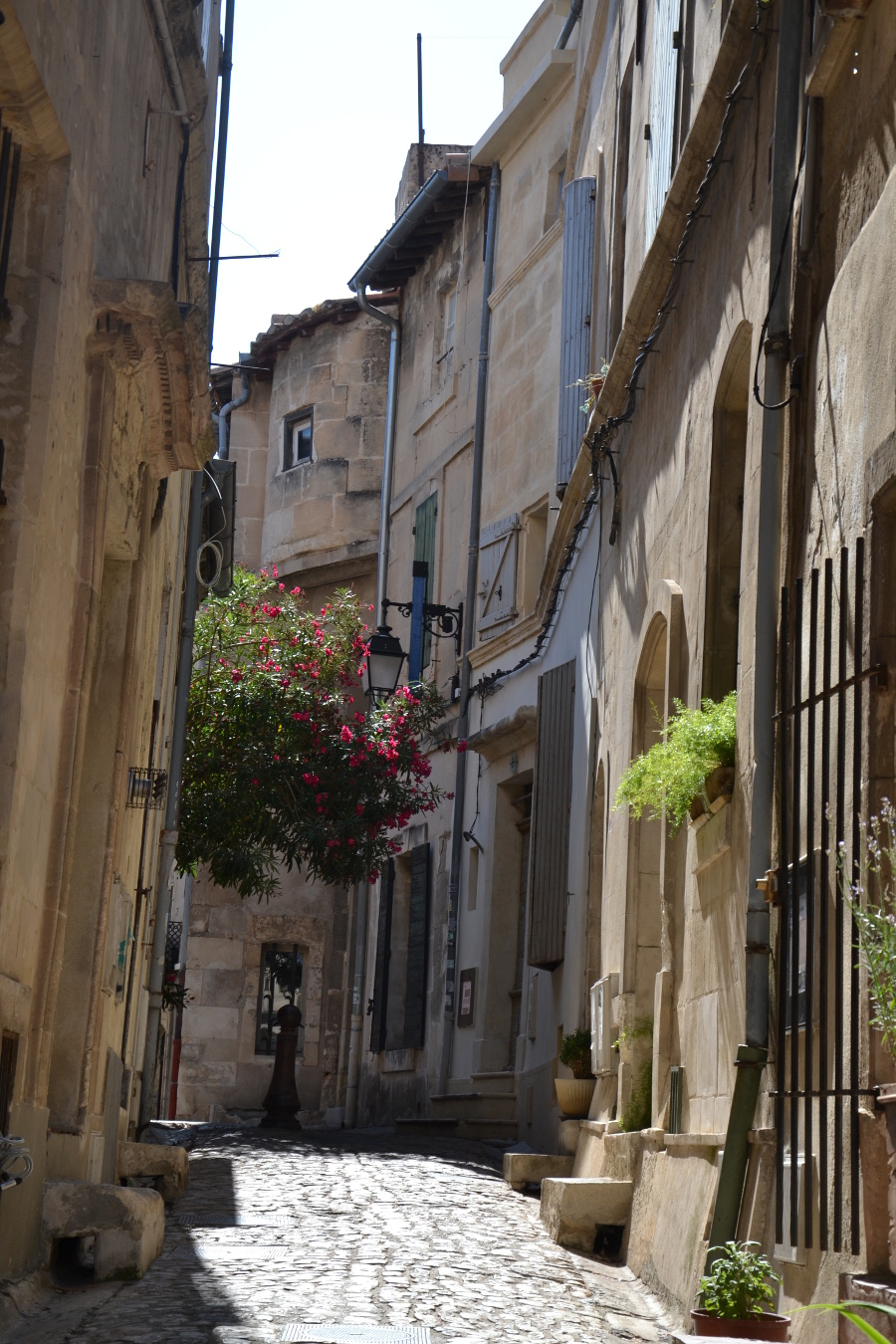 Julia translated the conversations with the people we ran into so Robert and I could understand them but she was very careful not to look at us. When she spoke to us, her eyes were directed at an unspecified object in front of her. Robert let out a yawn, and I felt my blood circulating faster and faster. I couldn't believe that every resident of Arles had remembered the Saturday event in a completely different way.
"Oh boy, what fun we had there!" said the couple we stumbled across on the bank of the Rhône. They stopped walking. The man looked at the three of us from above, smoking one cigarette after another, while the woman hooted with laughter. "We met a guy whose name was Bon Appetit, can you believe it? What a name! He said he came from America and that he directed movies. Quite an interesting guy. He would be even better if he hadn't kept confusing wine vinegar and wine."
Being even more intrigued, we found the person who had been allegedly responsible for the organization of that event. When he heard about the variety of opinions concerning the Saturday night, he turned pale and said he needed to take care of an urgent matter but we could wait for him if we wanted. After thirty minutes of waiting, with him still not coming back, we decided not to wait any longer.
The next day, when we tried to talk to the people we had met about the event, we couldn't find them anywhere. Furthermore, other people denied stubbornly that anything took place on Saturday night at all, claiming that their fossilized city hadn't seen a concert or a dance for ages. We didn't feel like staying in Arles for another day so we unanimously, but nonverbally, decided to leave. We were still haunted by a bad mood so, in order to kick some sadness out of me and lose touch with reality for a while, I started to scribble a story in my notepad. I don't know whether it's any good but it helped me take a huge load off my mind and made a literary reflection of the situation the three of us had found ourselves in for no specific reason.
Nico Cigale
(Mikołaj Wyrzykowski)
The entire book is available here: http://www.amazon.com/gp/product/B00W63AV26?*Version*=1&*entries*=0